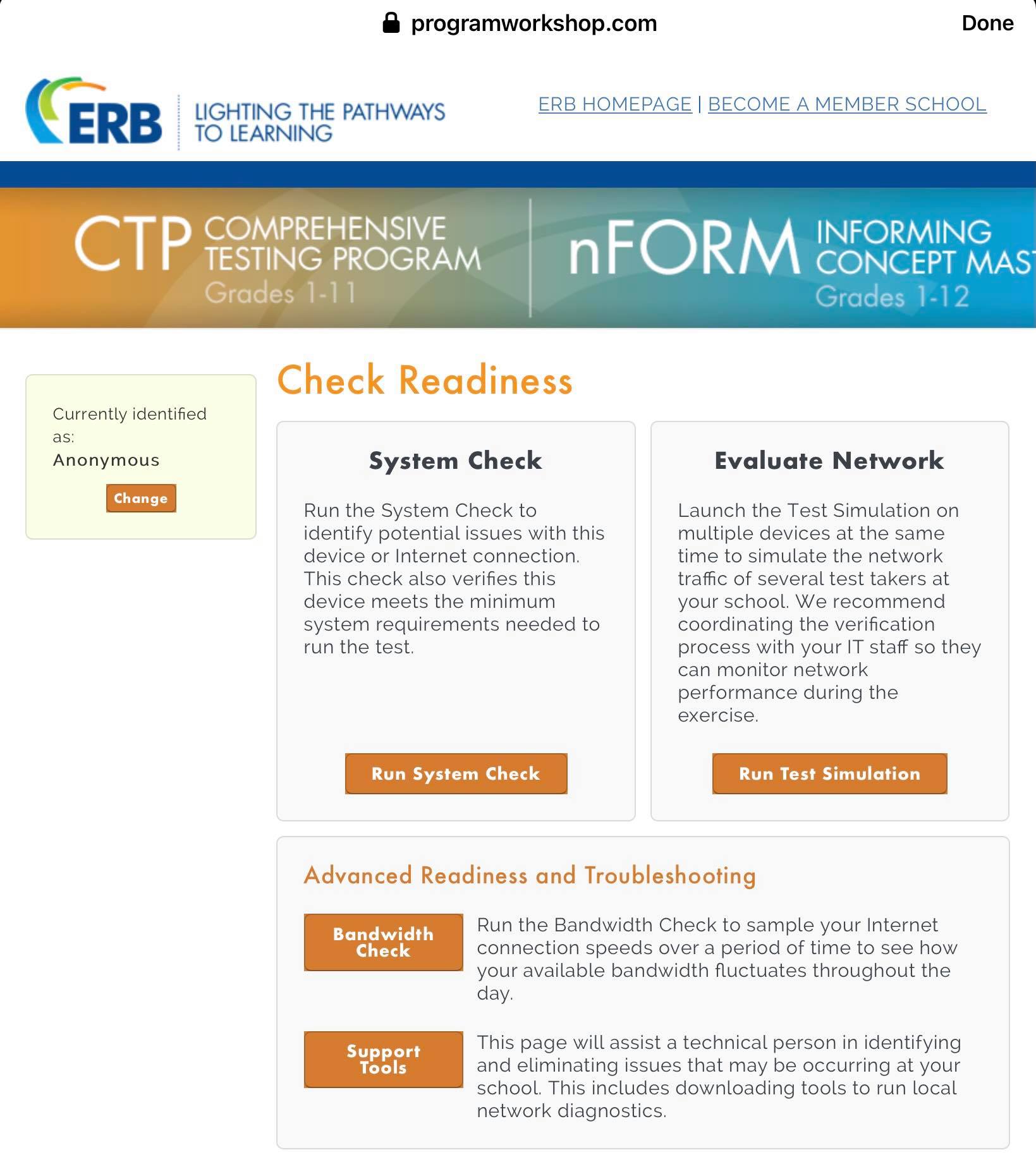 Run a system check HERE
If you have two students testing in the same household on the same day, you must have two separate computers and you should run the system check with both computers at the same time to make sure this is possible before you register. Students can not share computers. Each student needs his/her own computer.
If you receive this warning: "This device meets all requirements but may need attention....Edge is default browser.... internet explorer."

You may disregard this warning message as it will not impact your testing session in any way. Any other warnings need to be corrected and run check again before purchasing your test.
If you don't have enough bandwidth you will need to disconnect anything taking up bandwidth (Smart TV, Alexa, Phones, Netflix, NO STREAMING MOVIES FOR YOU OR SIBLINGS WHILE RUNNING THIS SYSTEM CHECK OR DURING ACTUAL TESTING DAY). Take all devices off Wi-Fi and run test again.
This is necessary for the test to run smoothly without glitches. Remember, if you have multiple students testing at the same time on different devices run the test with all testing laptops connect to WiFi. We highly recommend you test only 2 students on a given day unless you have some super duper Wi-Fi.